Home appliacne

|

Our Range

Pride of LOTTE ENGINEERING & MACHINERY MFG is more than usual
Water Heater
Product
State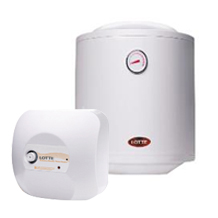 Water Heater

1

All SUS hot water tank -> Sanitary, Semi-permanent

2

Various upside / downside plumbing construction available according to circumstance

3

Outstanding convenience of installation and operation

4

Automatic power off function when Temp. meets designated Temp. after use

5

Polyurethane lagging material -> Minimize heat loss

6

Built-in automatic Temp. control device and overheat protection sensor

7

High safety function : Automatic power off when overheat occurs.